U-Live Africa, a subsidiary of Universal Music Group has announced the roster of DJs who will share the stage with Major Lazer as they prepare to take the stage in Nigeria for as part of a wider Africa tour.
The sound blending line-up includes EDM producer, Sigag Lauren, The Steel-Cladding, Drum Pounding, EDM and Dance South African Trio, Rudeboyz, House and Afro-pop DJs, Consequence and Crowd Kontroller, Funk and House DJ, John Banji, Hip-hop DJ, Smallz and DJ Xclusive who will all bring their unique sound to the show. 
New Gen DJ, Aye brings his 'Afrodiscotech' sound, a unique and conscious blend of Afro-Urban Electronic. CaliX, Sensei LO, Issimo, join the line-up with their new school vibe as they continue to offer sounds that serve to unify the Afro-centric rhythms with global urban genres. 
Chart-topping producer, Pheelz is expected to thrill with a live composition of cross-genre beats at the lights and sound show.
The show will take place on the 5th of October  at Hard Rock Beach and will be hosted by the trio of Cool FM OAP, Do2dtun, Bollylomo and Nenny B.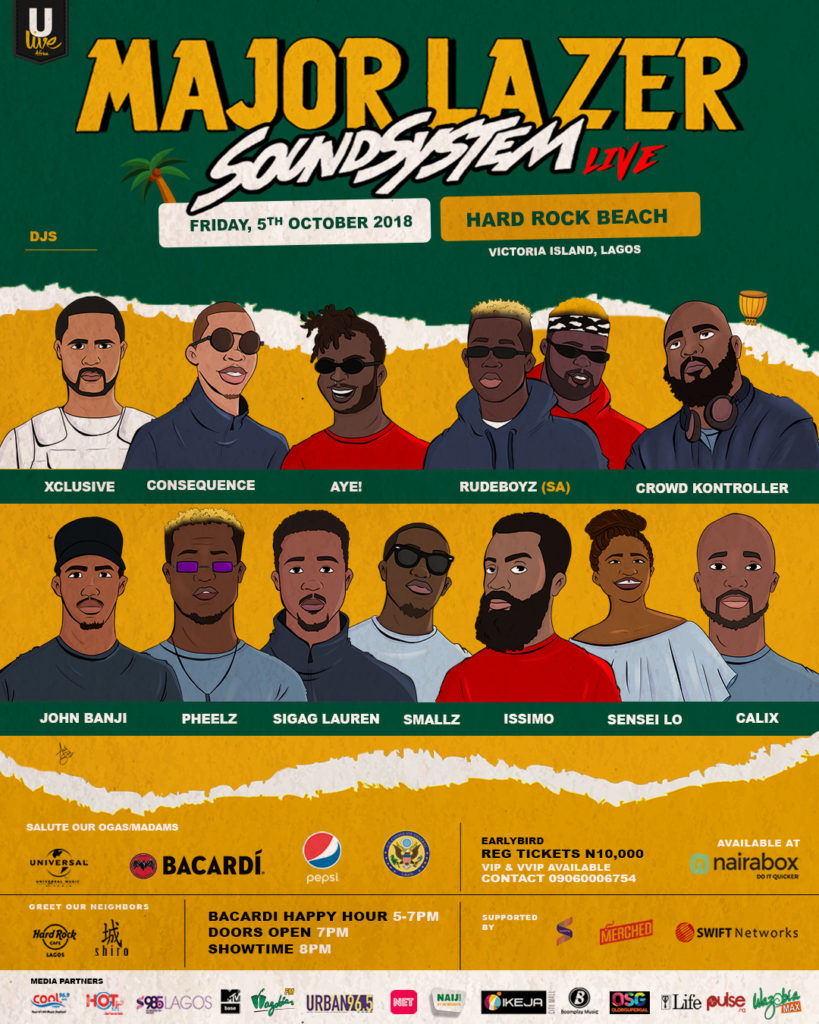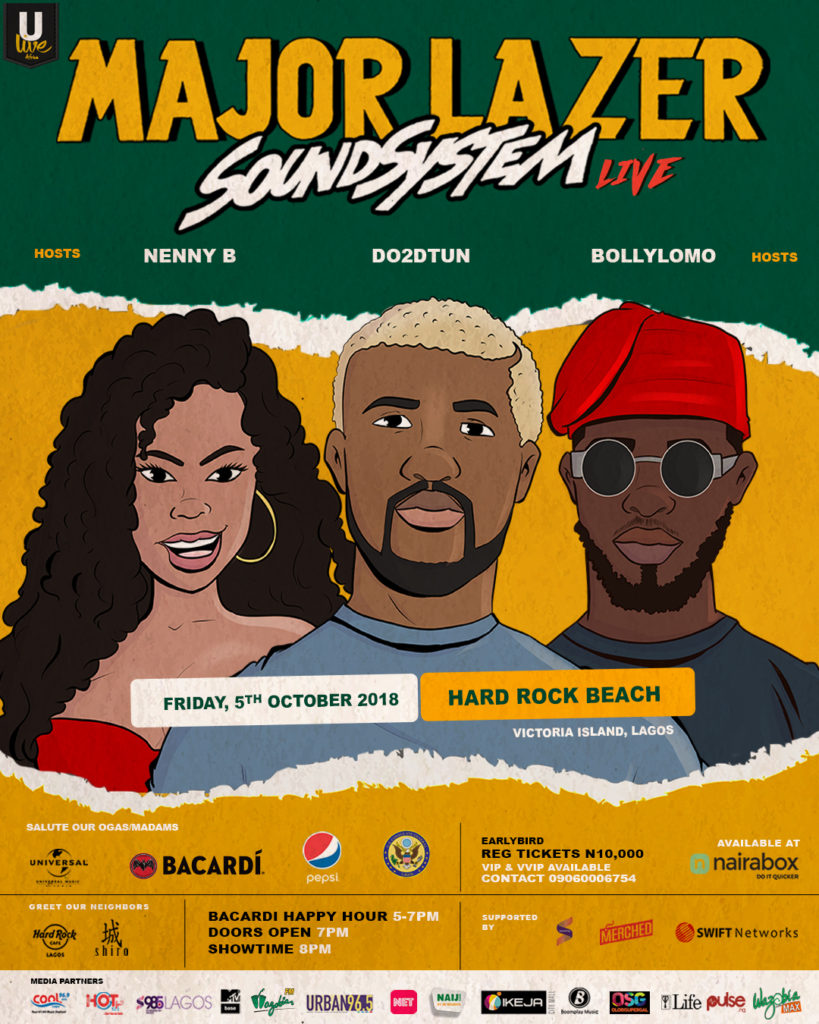 Major Lazer SoundSystem Live is proudly sponsored by Bacardi, Pepsi, Universal Music Group and the US Consulate
Early bird tickets for the Major Lazer SoundSystem Live are available online on www.nairabox.com. Physical tickets can be purchased from: Hard Rock Café, Tastee Fried Chicken outlets, Filmhouse Cinemas, Genesis Cinemas, City Dia Supermarkets, and Café Neo locations.