If you're out of the loop you may not know that over the past few months, there have been floods in different parts of Nigeria. In July, Lagos had its fair share of said floods but managed to get through without heavy displacements similar to what is currently happening in places like Benue state capital, Makurdi.
According to the Benue State Emergency Management Agency, SEMA, over 110,000 people in 24 communities have been displaced as a result of the floods over the past few months as houses were submerged and properties destroyed.
Different individuals have taken initiative and decided to create ways of offering assistance. Below are your various options. Additionally, we have added some means of sending funds back to Nigeria, if for instance you're outside Nigeria.
LEADBenue in collaboration with Community Links.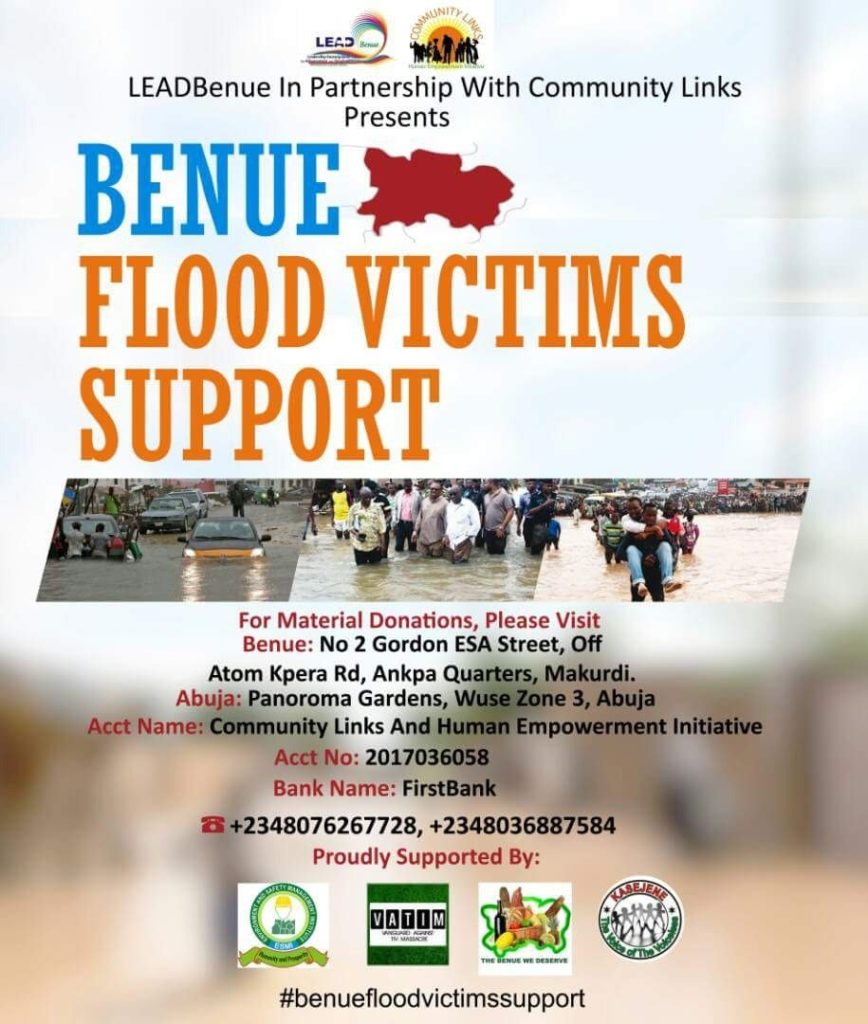 Yay! I've found someone trustworthy going to Makurdi over the short holiday. I'm raising money to buy food and medical supplies for the

— Abike (@Jollz) August 31, 2017
people affected by the flooding in Makurdi (over 15,000 people were displaced).

— Abike (@Jollz) August 31, 2017
So if you can give anywhere from N100 and above, please let me know!

(Yes, hundred naira!)

— Abike (@Jollz) August 31, 2017
Account details

Bank: Diamond Bank

Account number: 0080945768

Name: Ayeye Jolaoluwa

— Abike (@Jollz) August 31, 2017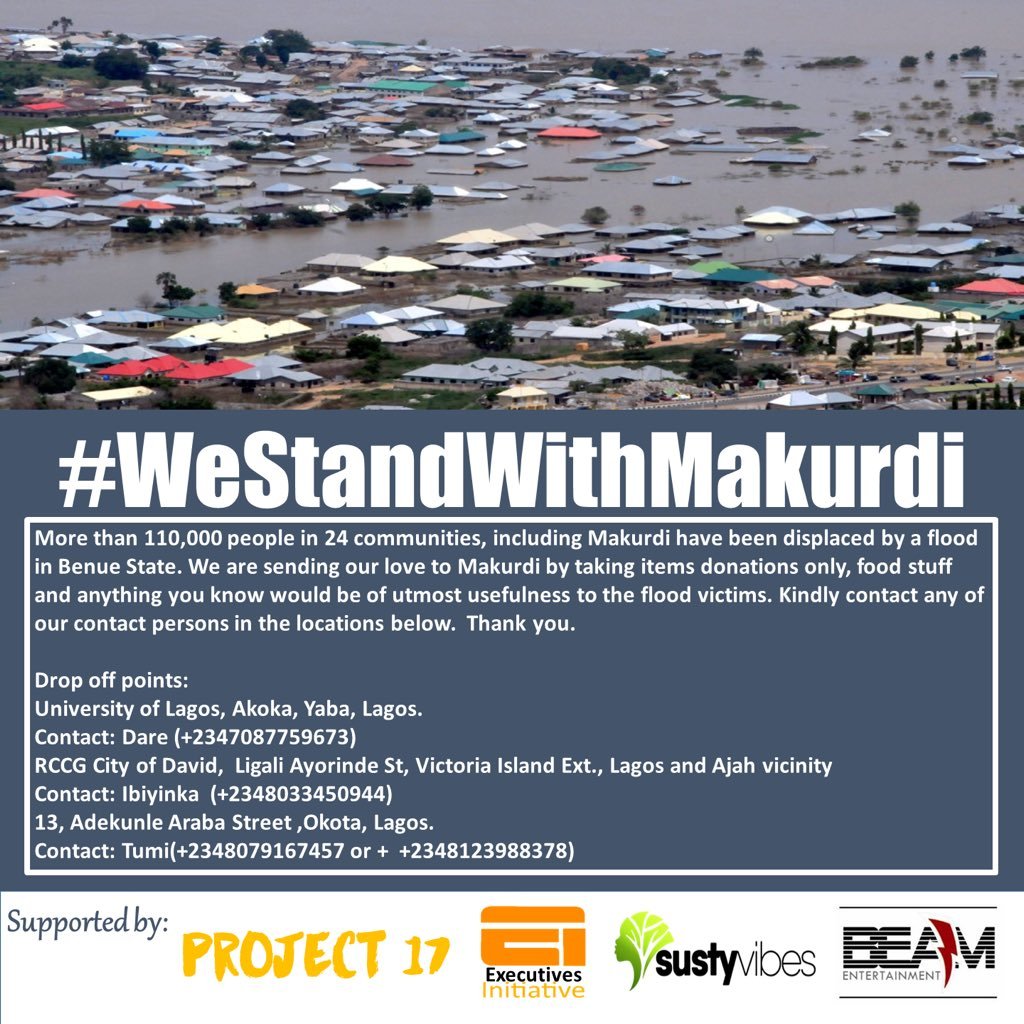 If you're outside Nigeria and trying to send money back, options like Paypal exist as well as things like MoneyGram and Western Union. Additionally, you may use WorldRemit which allows you make transfers from your debit card into Nigerian bank accounts seamlessly.