Folake Olowofoyeku has been cast in the title role opposite Billy Gardell(Mike & Molly) in CBS multi-camera comedy pilo tBob Hearts Abishola.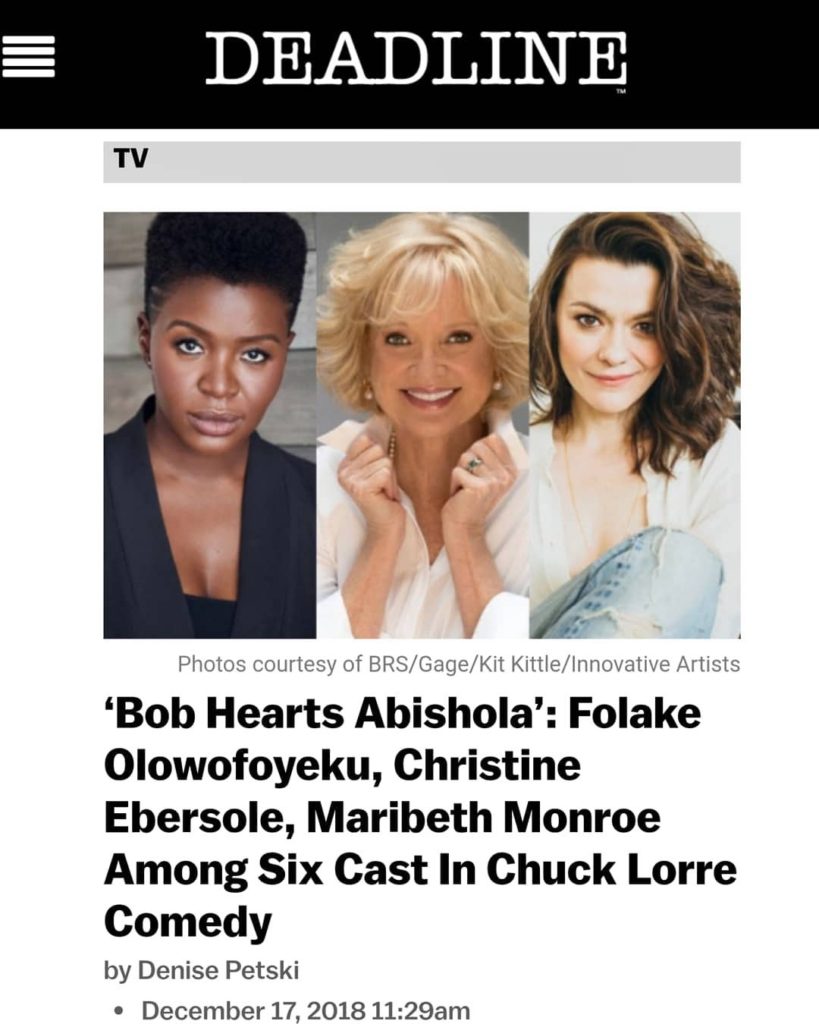 The British-Nigerian is an actress and musician is currently making waves in Hollywood.
Olowofoyeku is an afro-electro-rock recording artist known as "The.Folake!". She debuted at number one on the Afro Pop charts (CD Baby) with her self-titled debut single "The.Folake". Olowofoyeku also contributed music for the films "Death Race 2050" and "Female Fight Club".
She is featured as David Bowie's bassist in the music video for "The Next Day" which included Gary Oldman and Marion Cotillard. She also appeared in the national "Aids Will Lose" campaign for Chevron.
Her additional credits include a lead role in the film "Female Fight Club", "Modern Family", "How To Get Away With Murder", "Law And Order: SVU", "30 Rock" and "White Collar". She also won Best Actress for her lead role in "When They Could Fly" at the ReelHeART International Film Festival in Toronto.
In Bob Hearts Abishola, after having a heart attack, Bob (Gardell) falls in love with his nurse, Abishola who is a Nigerian immigrant and lives in a small apartment with her aunt, uncle,and teenage son.
The show is created by Chuck Lorre, the acclaimed Emmy-winning writer and producer behind beloved TV hits like The Big Bang Theory, Mom, Young Sheldon, Two and a Half Men and Mike & Molly
The comedy will also star Christine Ebersole (The Wolf of Wall Street), Maribeth Monroe (Workaholics), Shola Adewusi (Paddington 2), Barry Shabaka Henley (Bosch) and Matt Jones (Mom). No official release date has been set for Bob Hearts Abishola, but colour us excited.