On today's episode of Black Girl Magic, actress and comedian, Yvonne Orji can now add author to her resumé, cause she has signed a new deal with Flatiron Books and will be penning a faith-based book called Bamboozled by Jesus: How God Tricked Me Into the Life of My Dreams (and 20 Lessons I Learned Along the Way), according to The Hollywood Reporter.
Bamboozled by Jesus is described as a frank and fresh advice book, filled with one woman's authentic journey to understand her life and the nuggets of wisdom she's uncovered along the way. Orji covers 20 life lessons gleaned from her own experience, her family and the Bible — from how to save for a rainy day to building the ark before the flood, from thinking outside the box to realizing you're not special (while instead making yourself available).
Her book deal is another win for the actress, whose year has included headlining the New York Comedy Festival, developing her semi-autobiographical series, First Gen, and starring alongside Tiffany Haddish and Kevin Hart in Night School.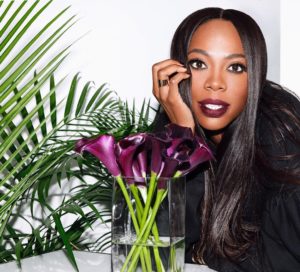 No release date has been announced for Orji's book, but we'll be running to pick up a copy once it drops.