From his early days on the music scene with his debut project Passport a transfigurative tape, Tay Iwar has proven to be a nonconventional artiste with his production, vocals, and song writing.
Known for his hit singles Equestrian Love, Wuse II, Video Star, and also major collabroations such as Desire by Odunsi The Engine, this indie star is on a mission to revolutionize the sounds of music in Nigeria and he is a step closer with his new project, 1997. Since the release of his last compilation Renascentia in 2016, Tay Iwar recently dropped 1997, a collection of 3 self-produced tracks released exclusively on Soulection.
Teaming up with Santi and Preyé on the first song of the project titled 'Space', we hear Tay stressing a need for space to get away with all his dreams. The next track Sugardaddy, rakes in Odunsi(The Engine) as the duo narrate the story of a young mistress fed up of looking for love, willing to settle for financial displays of affection. The last track, Miracle Girl is a breathtaking solo ballad as we hear Tay dive deep into his emotions showing his vocal range and passion.
We are anticipating his debut album said to drop later this year.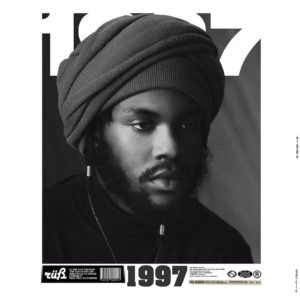 Stream 1997  here via Soulection