To boost tourist exploits in the country, the Ministry of Tourism in Uganda has decided to 'strategically' enlist the help of curvy women.
Part of the Ministry's plan to market Ugandan women is a beauty pageant called Miss Curvy Uganda to select 'sexy curvaceous women' as the event will be held in June.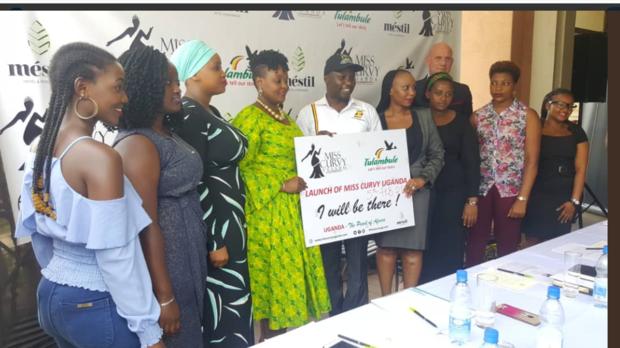 In a statement by the Minister of Tourism, Godfrey Kiwanda as reported by NTV, he explains:
We have naturally endowed nice looking women that are amazing to look at. Why don't we use these people as a strategy to promote our tourism industry? Mr Kiwanda wondered, pointing at "a sample" of beautiful women.
The organizers of the event also chip in on the the necessity of the event for Uganda and curvy women stating
Miss Curvy is an event that will bring out the endowment of the real African woman. It is an exceptional event that will see young ladies showcase their beautiful curves and intellect. Only those aged 18 and below 35 are eligible to participate, organisers
The proposed move by the ministry has rightfully been met with a lot of public outcry and condemnation by Ugandan women with some calling for the resignation of Kiwanda.
Rita Aciro, executive director of the Uganda Women's Network, told AFP
This is perversion. To think women can be used as sex objects in this age and time is an absurdity and we condemn it
An online petition was also launched to stop the by Ugandan entrepreneur and activist Primrose Nyonyozi Murungi. She tells AlJazeera
Women in Uganda have been attacked while on the streets. What happens now that the government is confirming a stereotype that women are sexual objects and can be touched regardless and more so made a product of tourism
She also makes mention of her willingness to take the issue to court in an instance where the Minister refuses to cease the campaign.