As Kenneth Ize, Nigerian designer and nominee for the 2020 LVMH prize made his Paris Fashion Week debut a few days ago, he reminded us why he remains the go-to designer for some of the country's most fashionable. His collection consisted of bright colourful fabrics reminiscent of the bright colours one sees in the streets of Lagos and as Kenneth Ize himself says, are a tribute to the rainbow of colour he grew up watching at church with his mother. The collection seamlessly blends traditional African with modern international in more than one way. Ize uses fabrics handwoven in Nigeria and then sewn in Italy to create the effortless blend of African and Western styles donned by models strutting the Paris runway. Stand out pieces included a baggy two-piece worn by Alton Mason that bore a tremendous resemblance to the Yoruba attire of Buba and Sokoto and a colourful pinstripe Aso-Oke Blazer.
Ize's collection spoke of the beauty and luxury in Nigerian fabrics and remind us why Ize has made such a name for himself not only in African fashion but across the globe.
See pictures taken by Shoji Fujii from the collection below.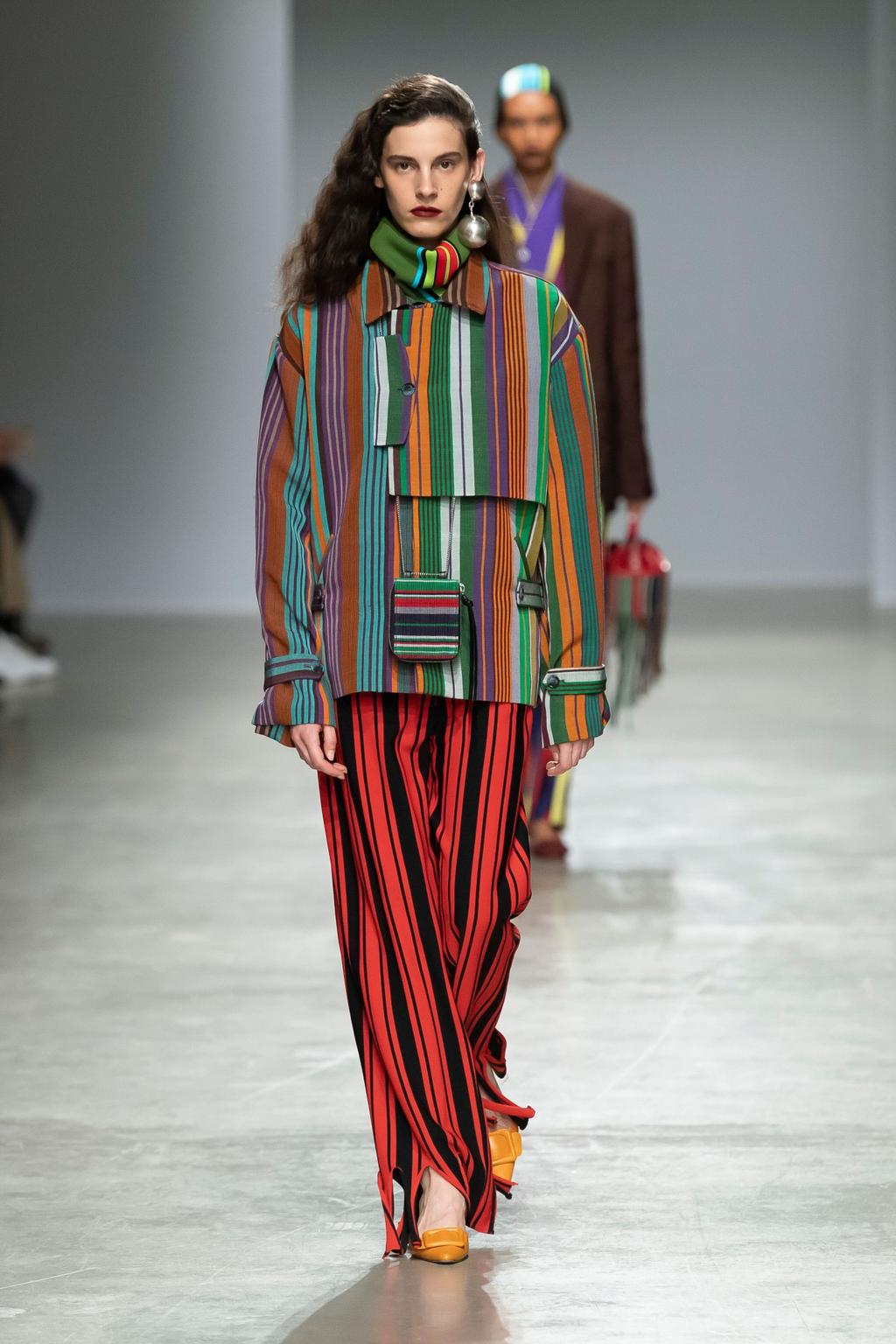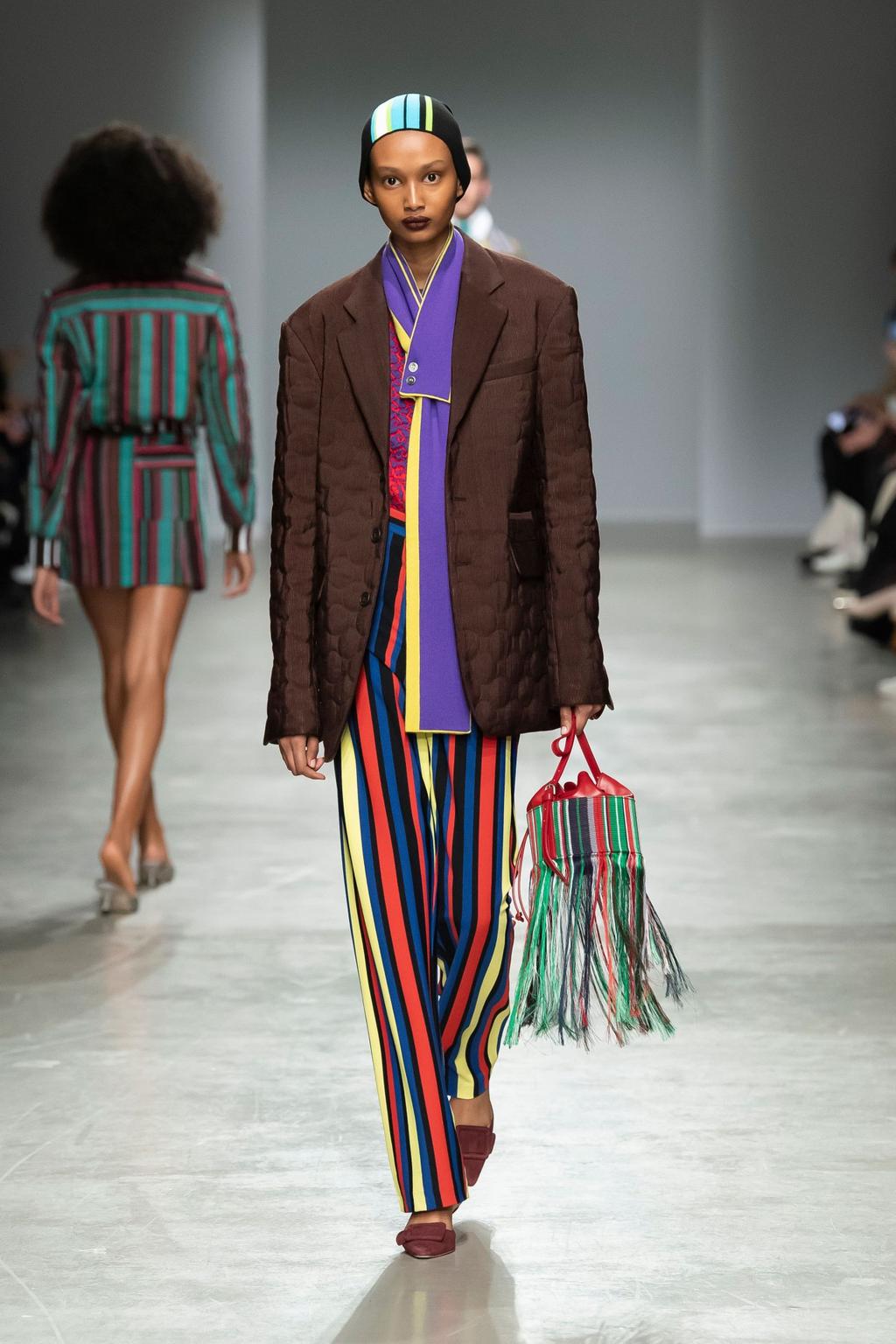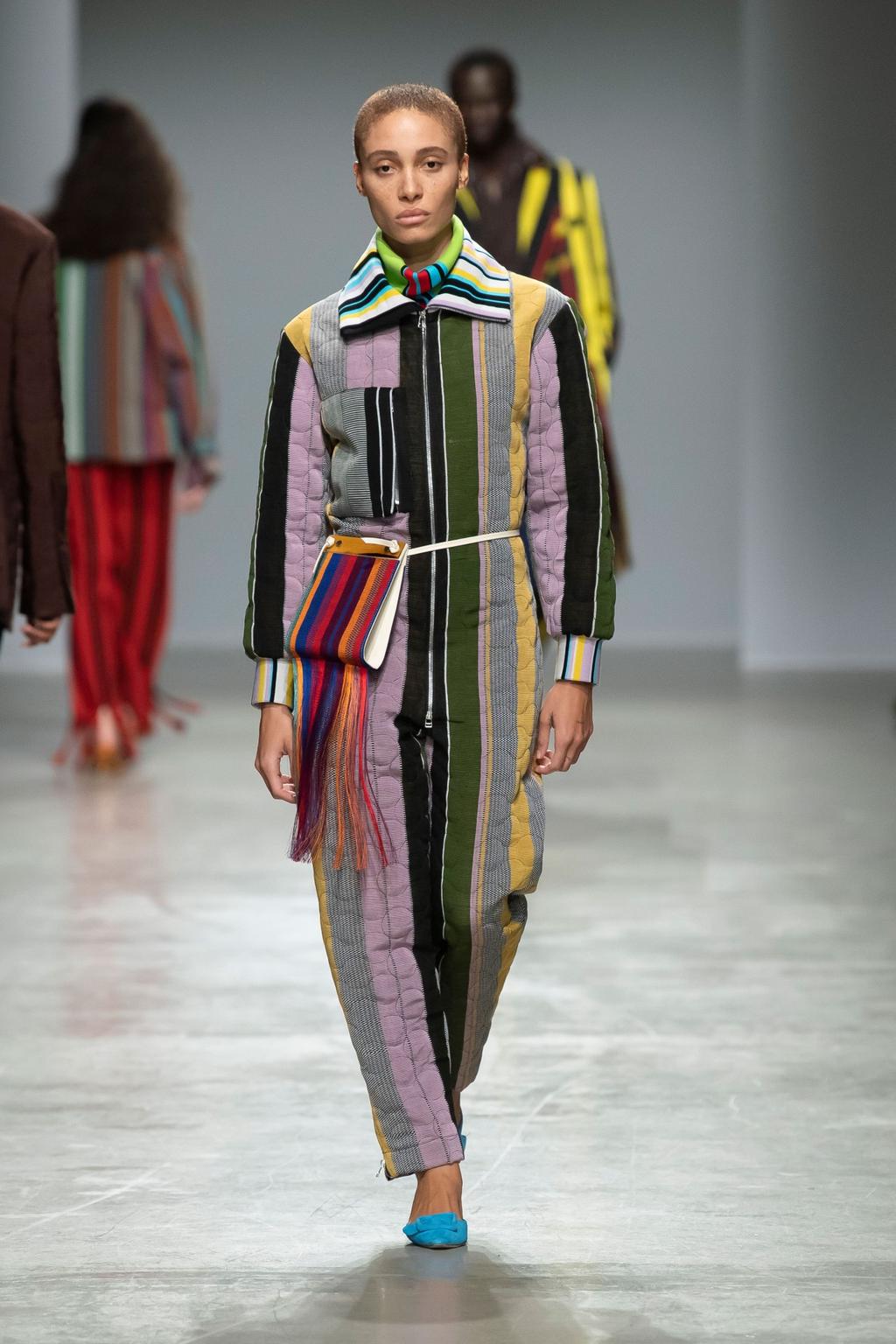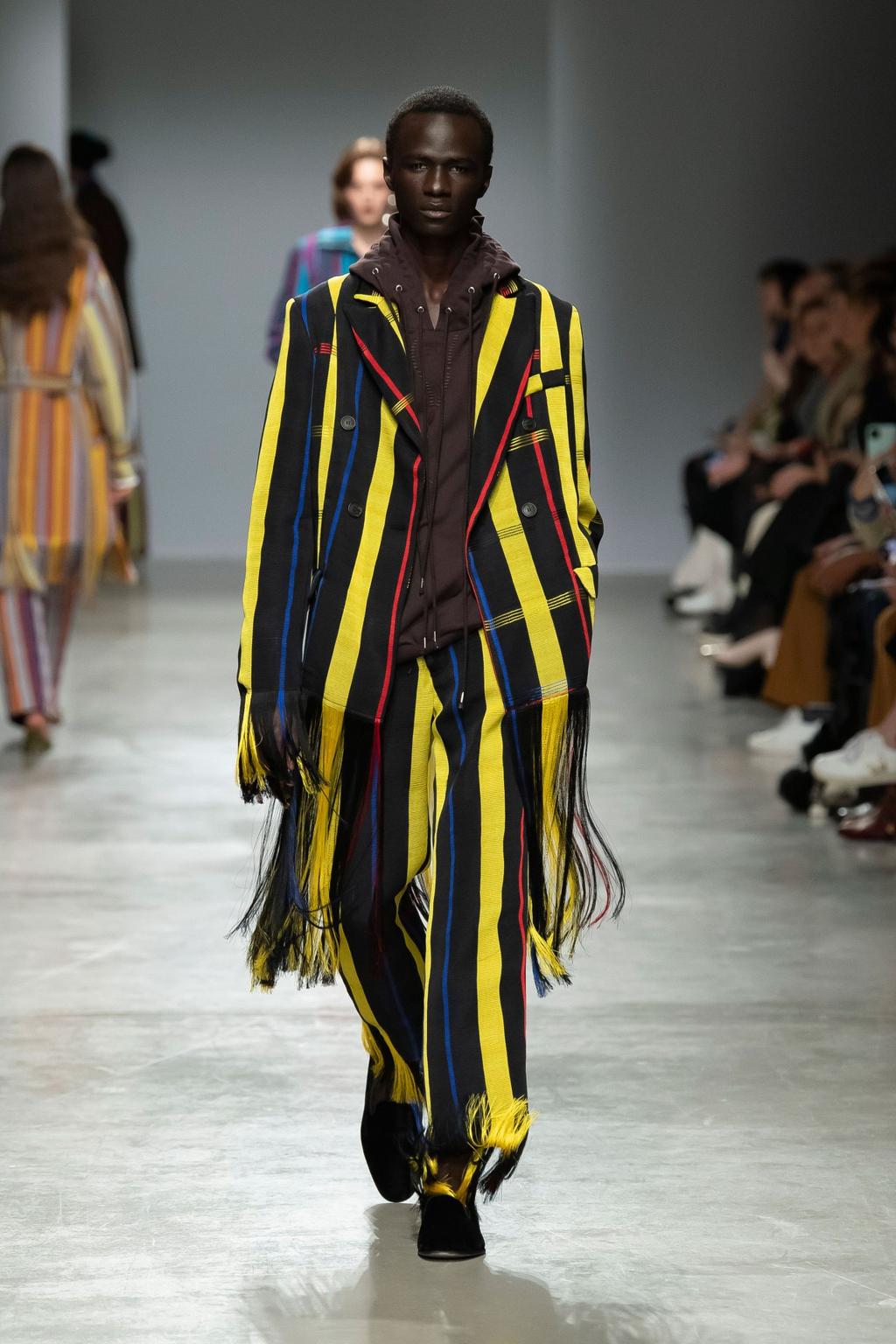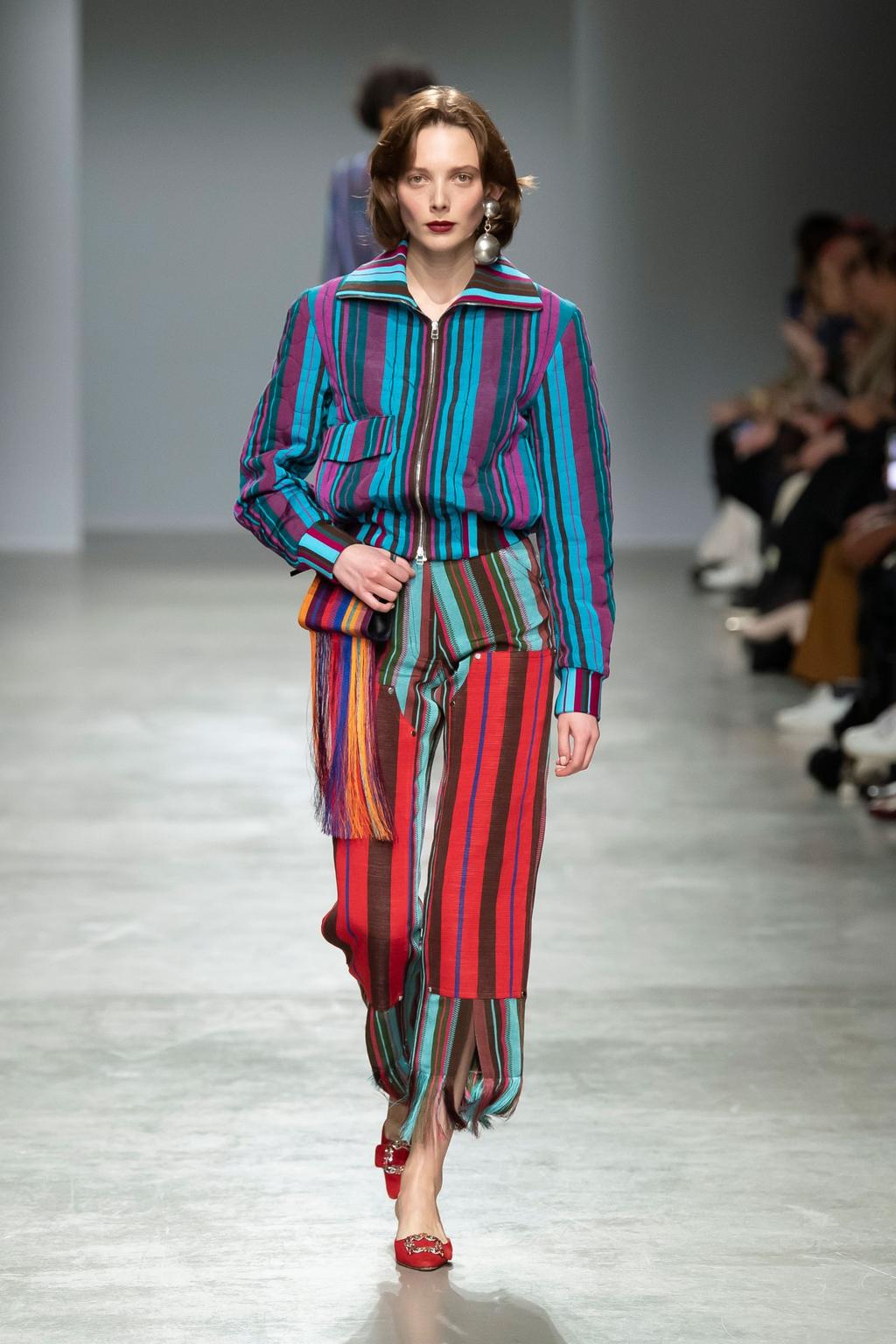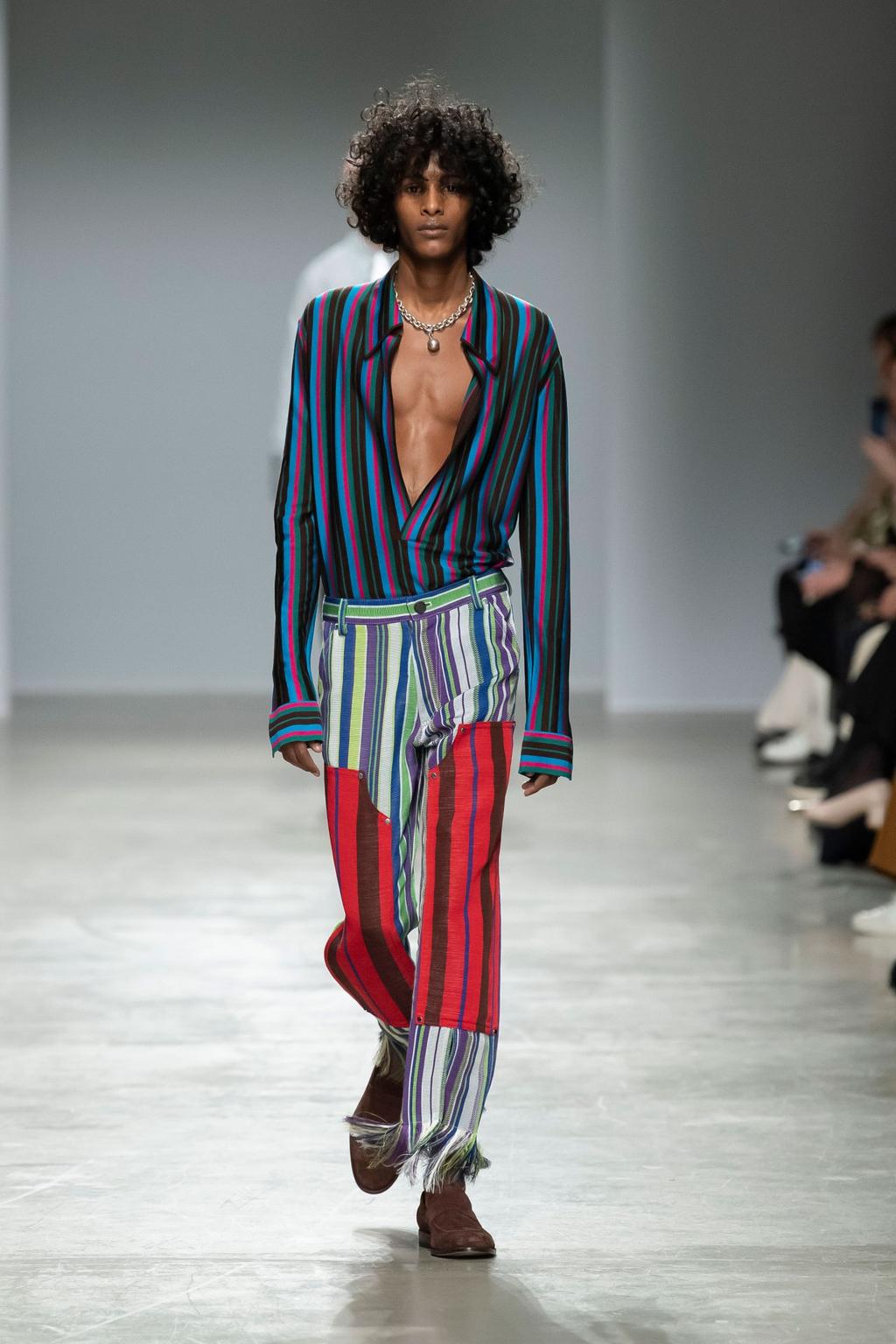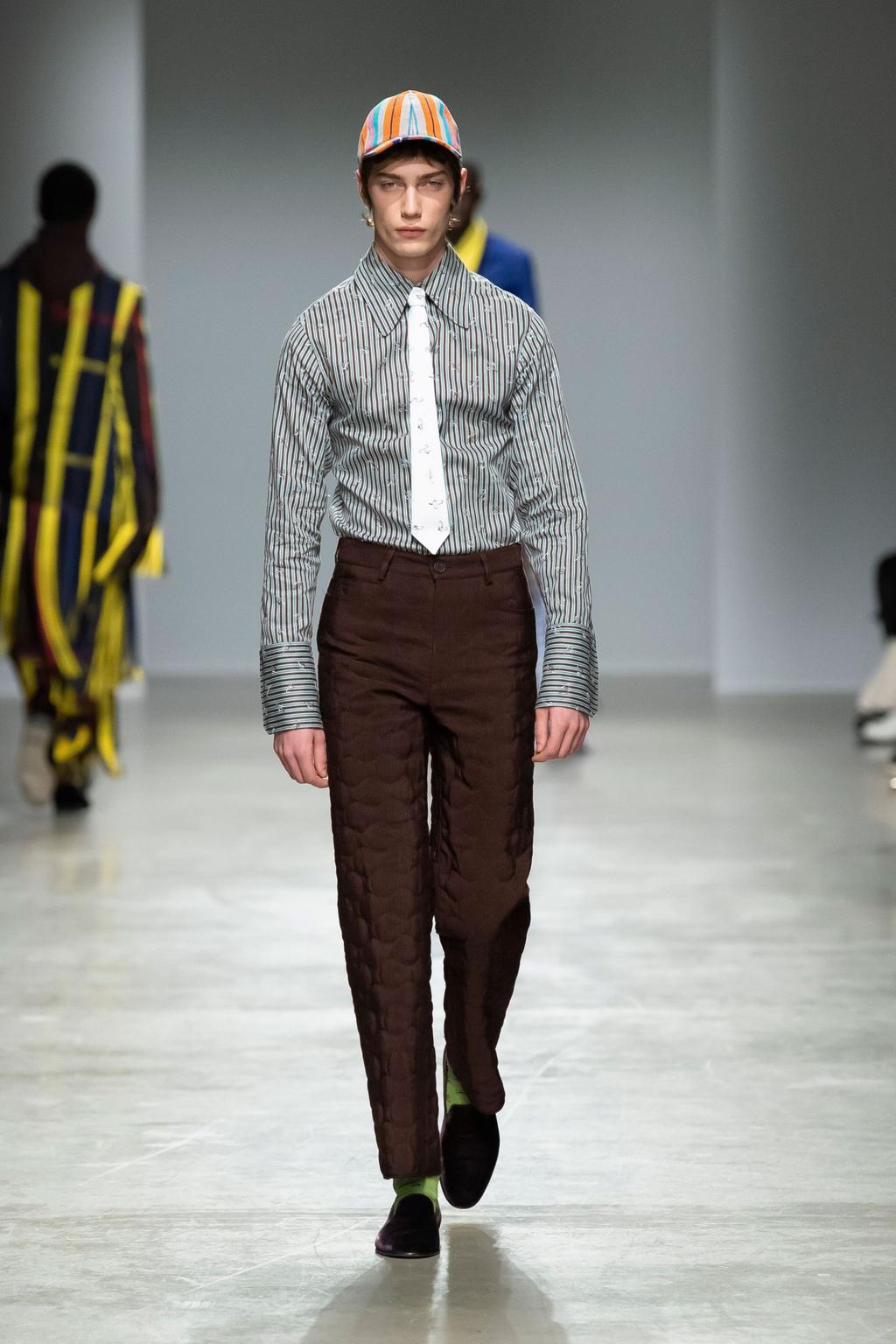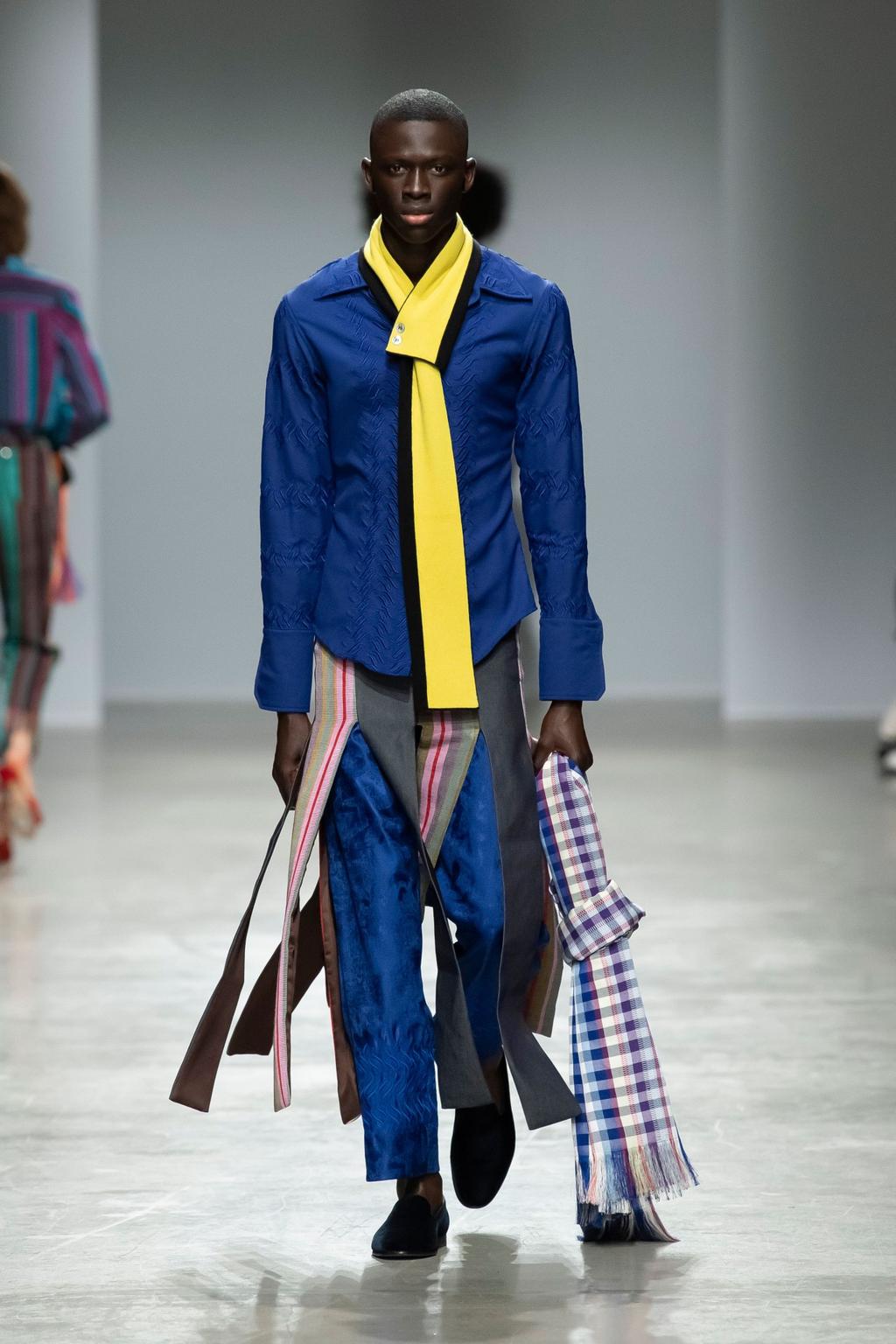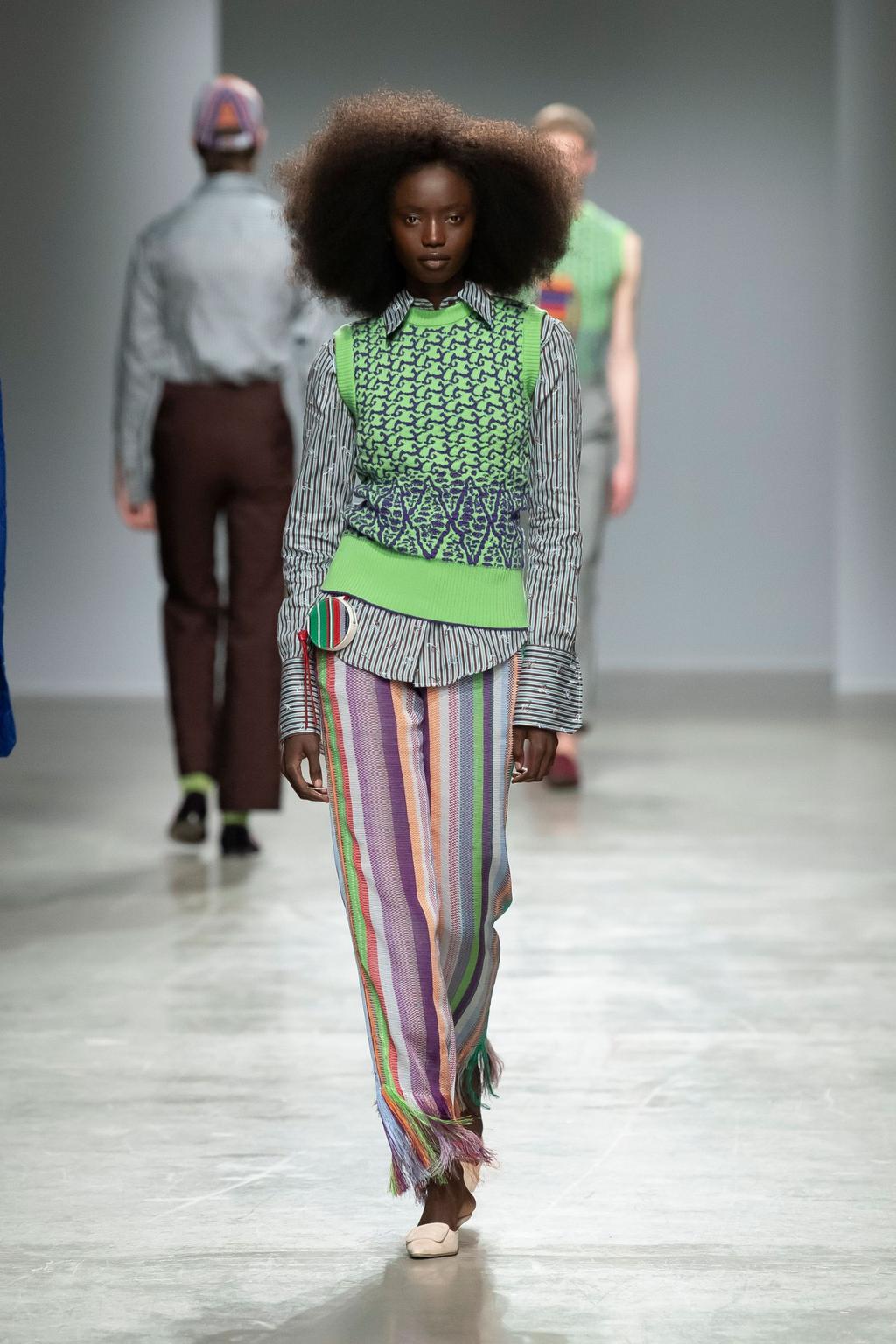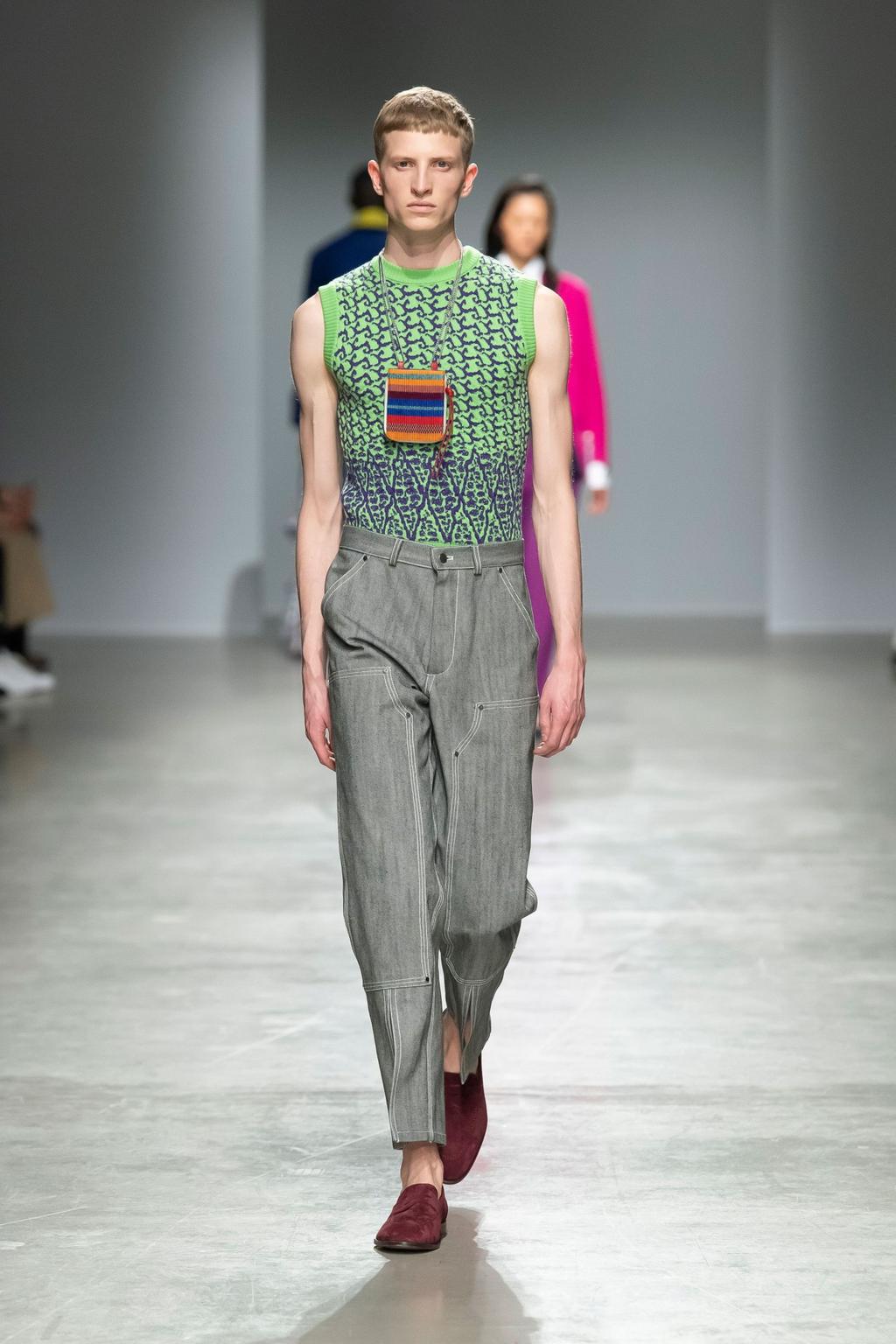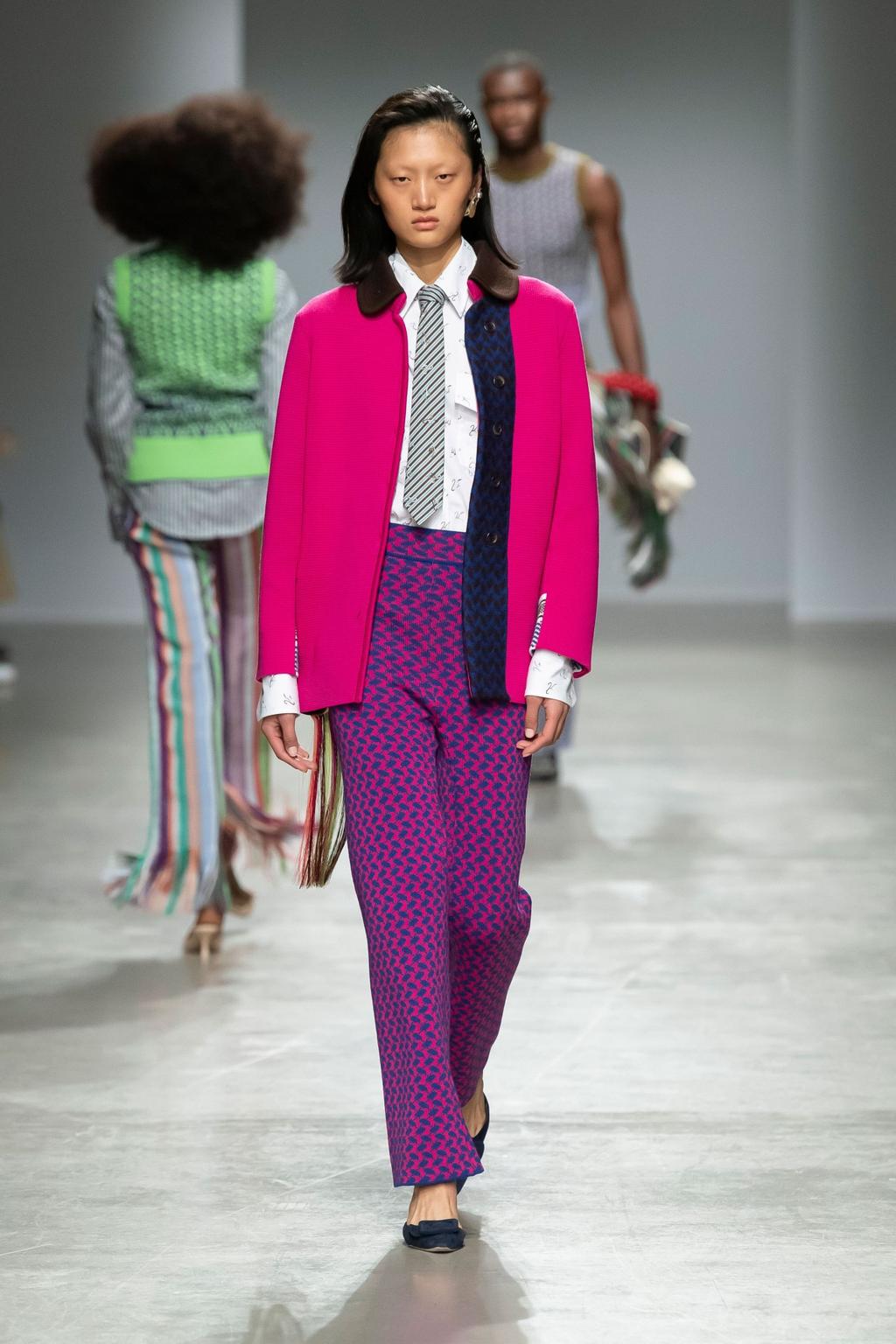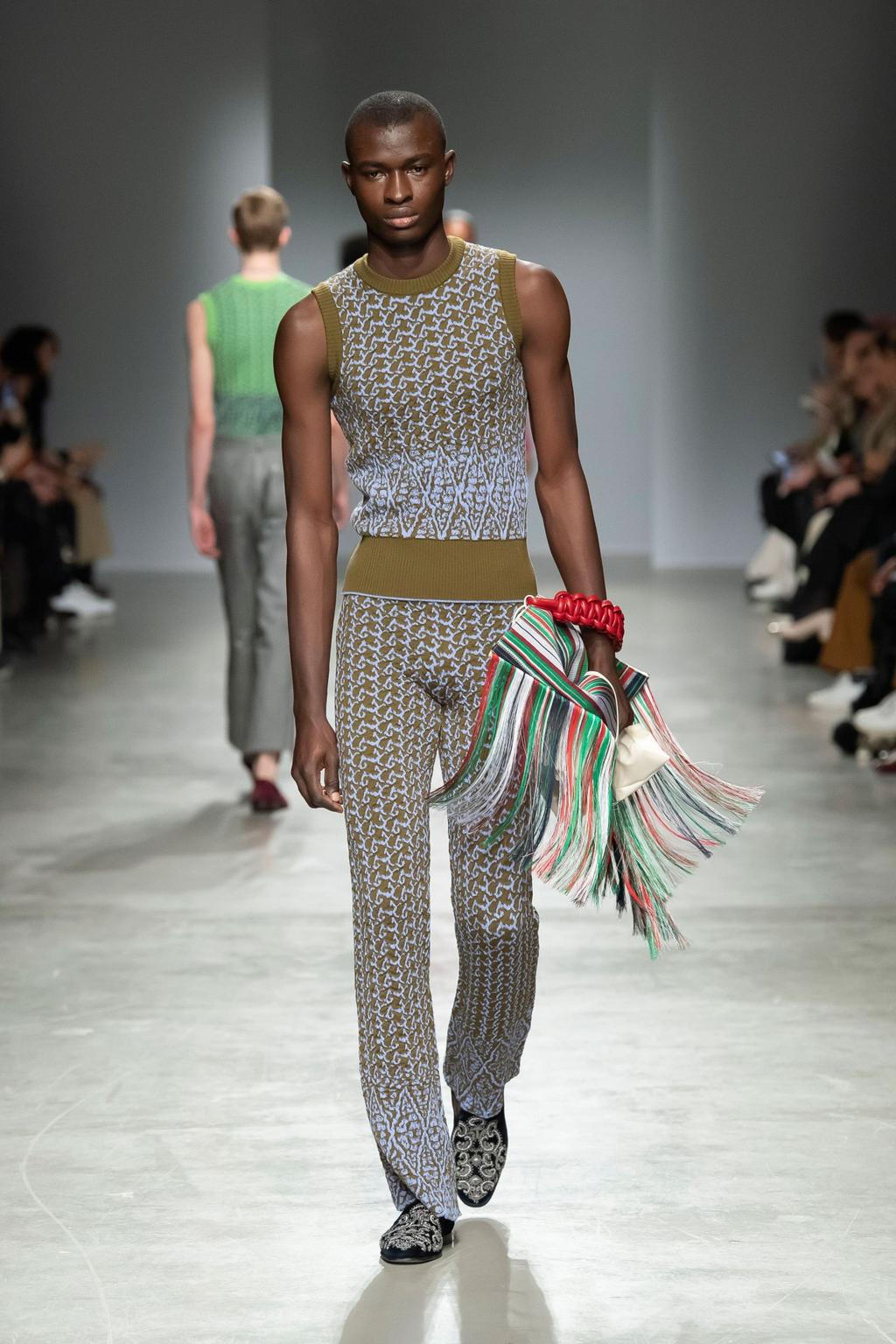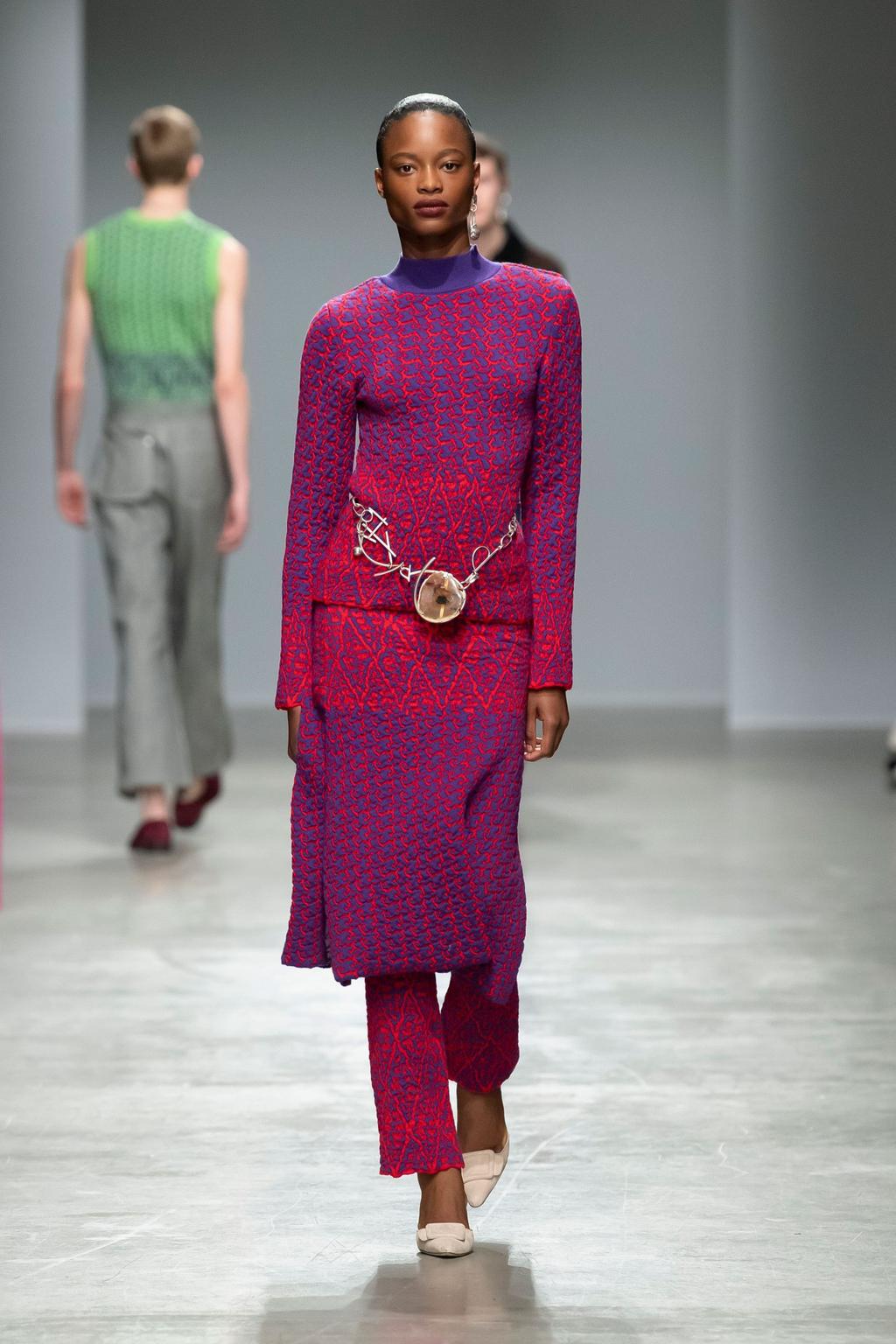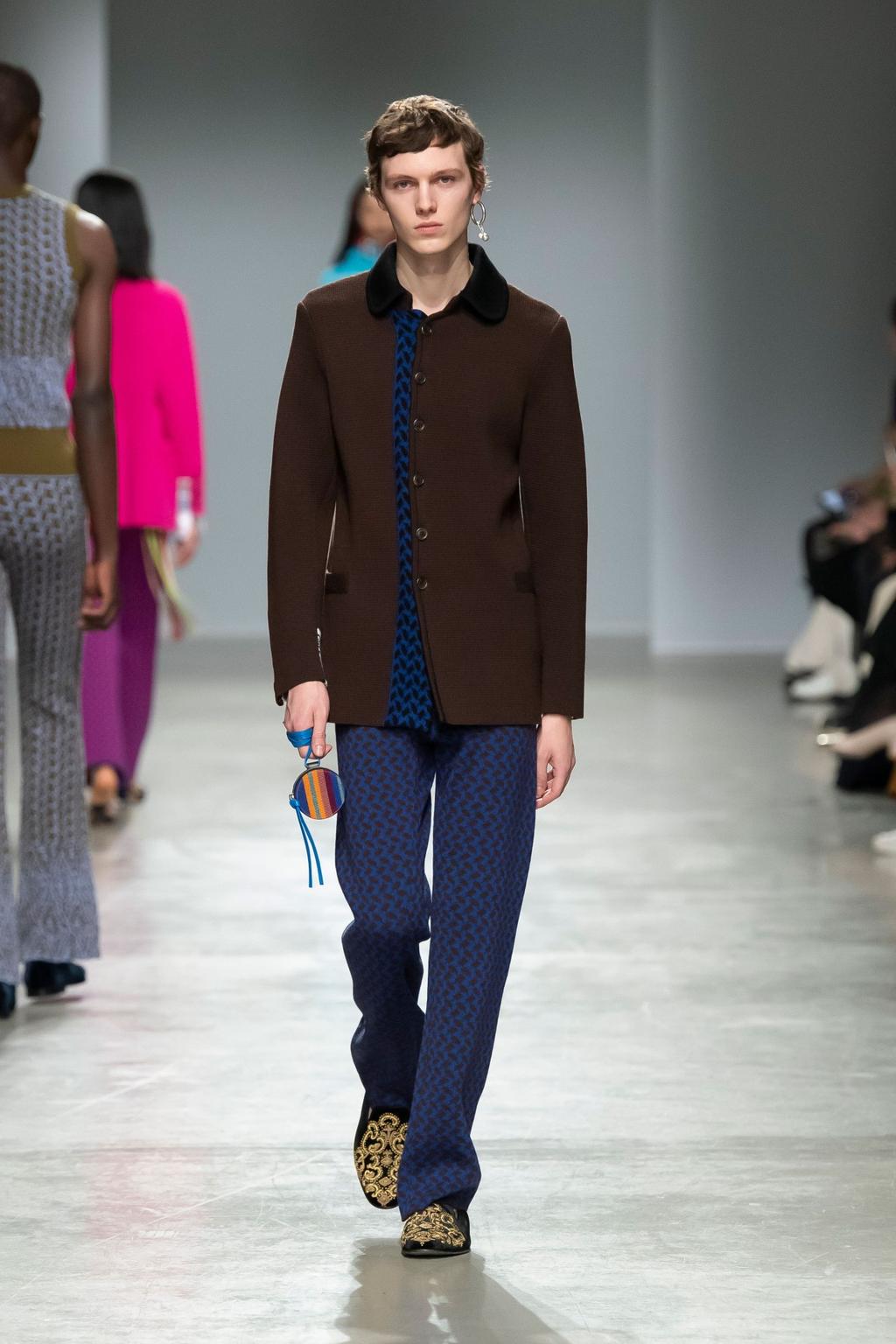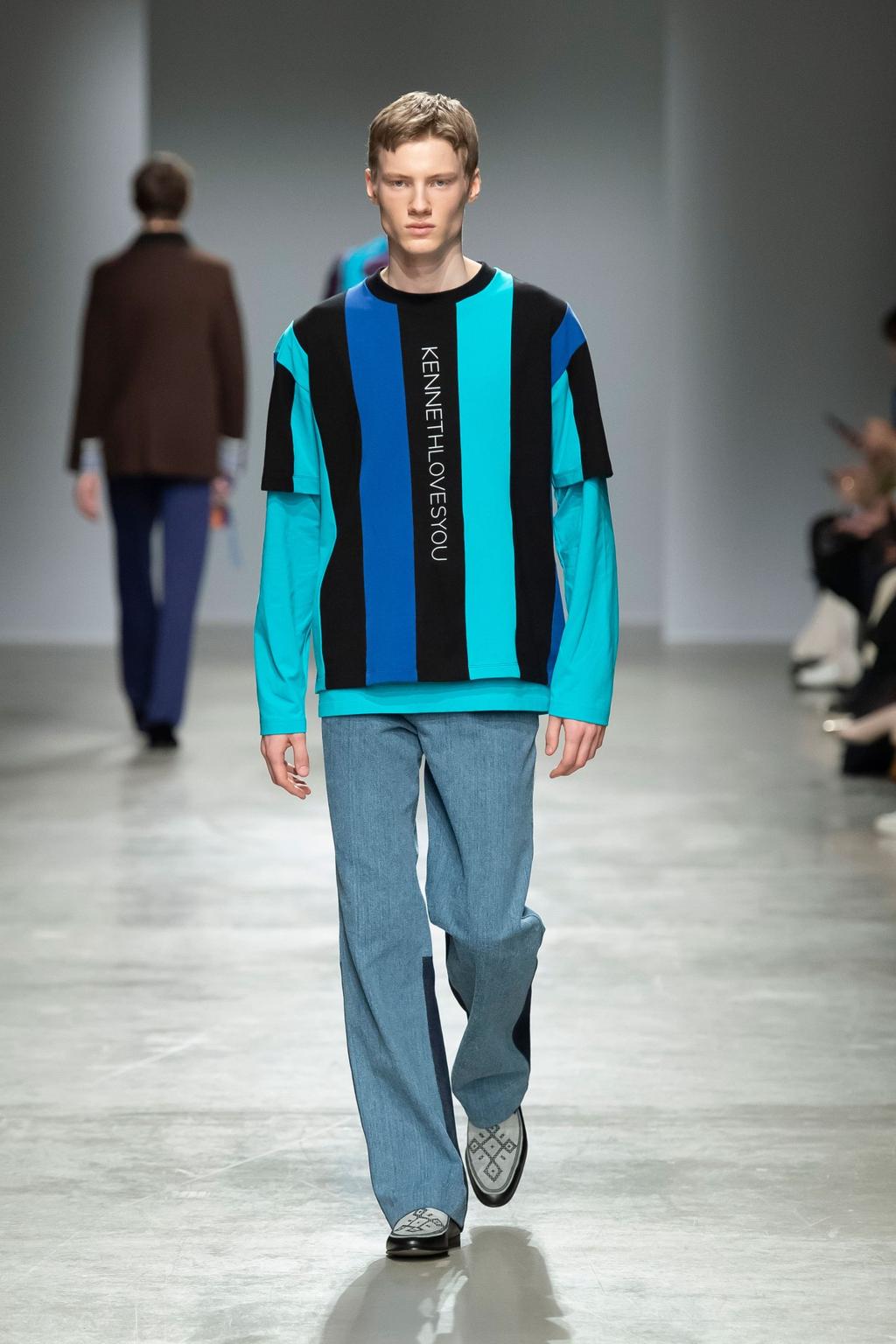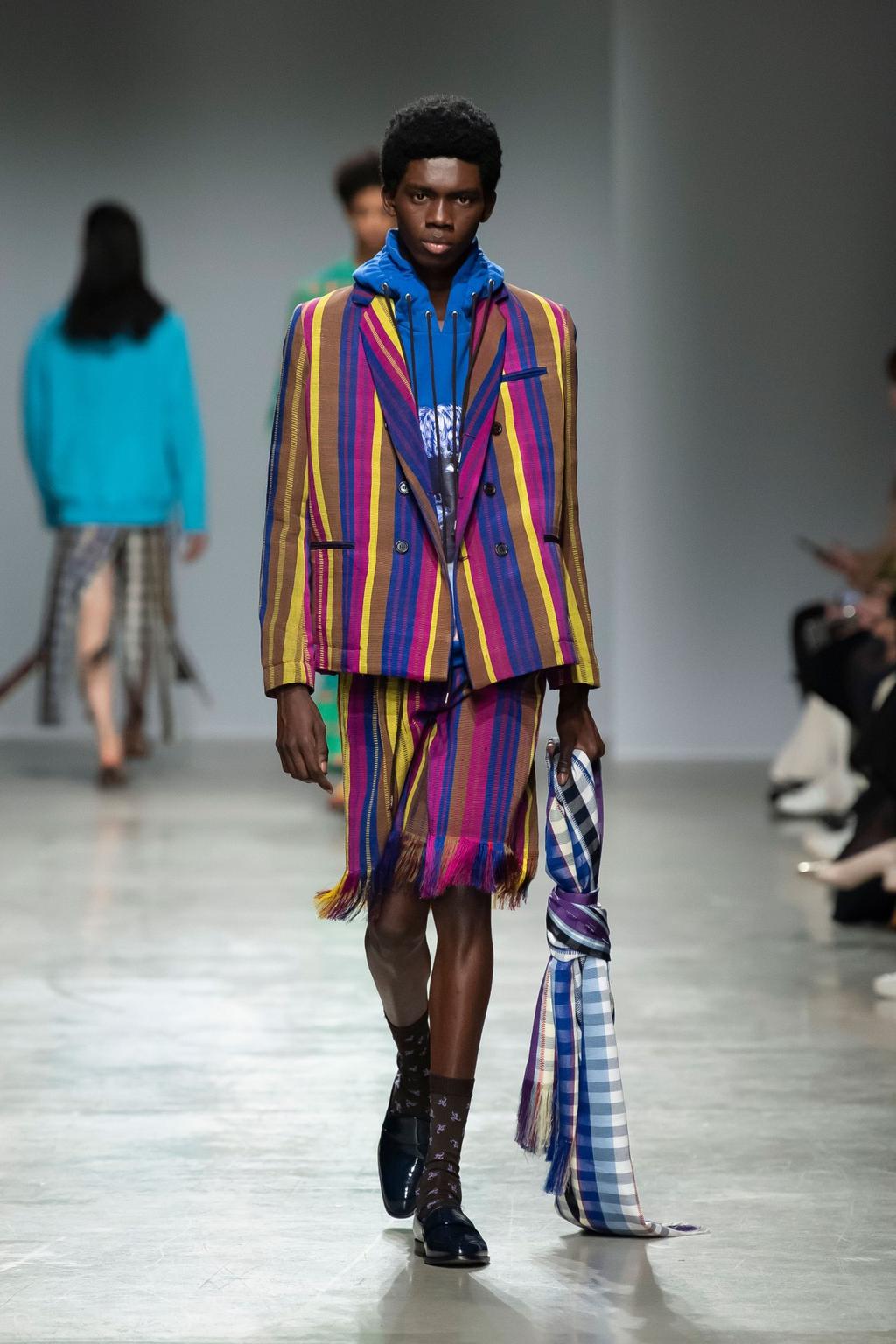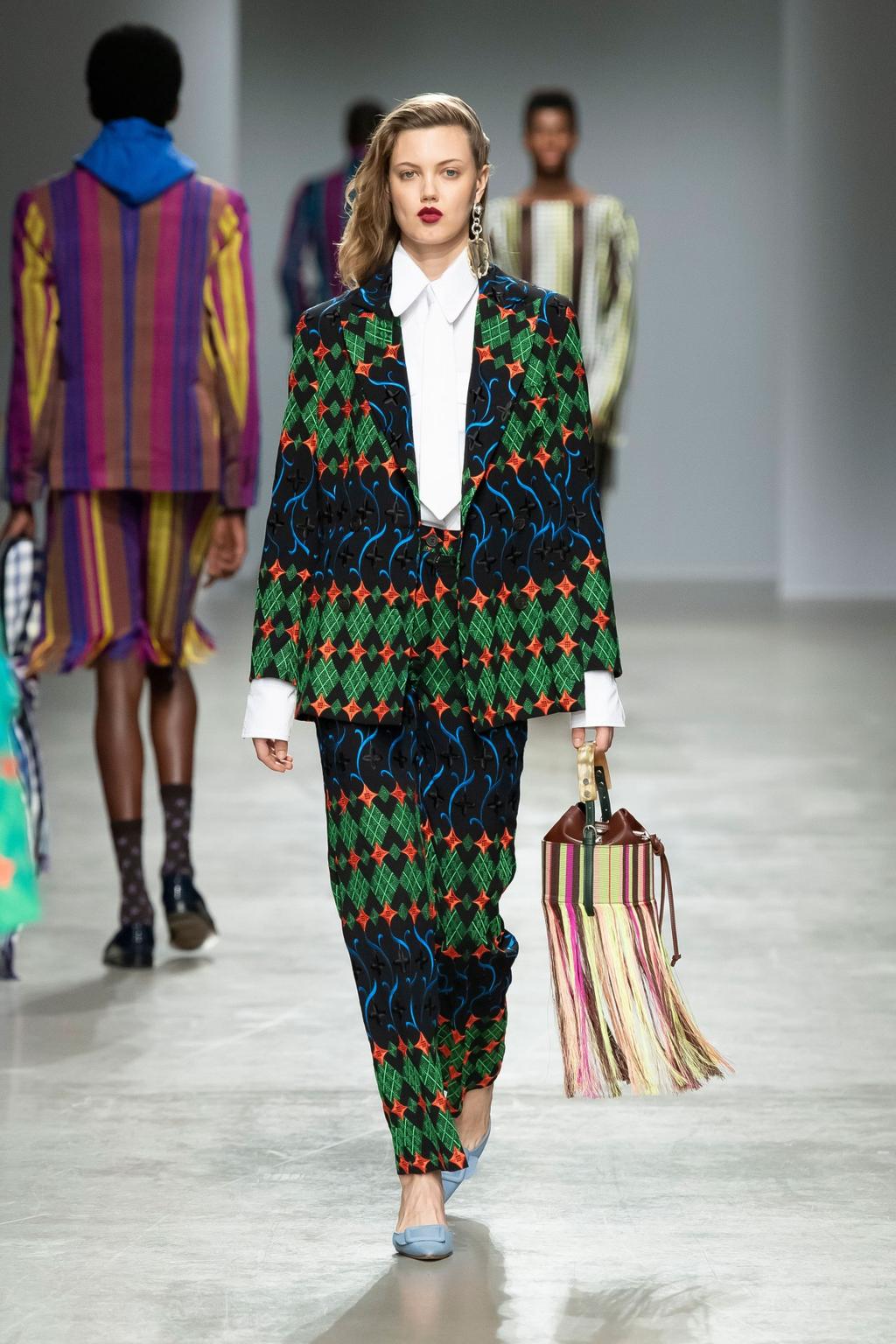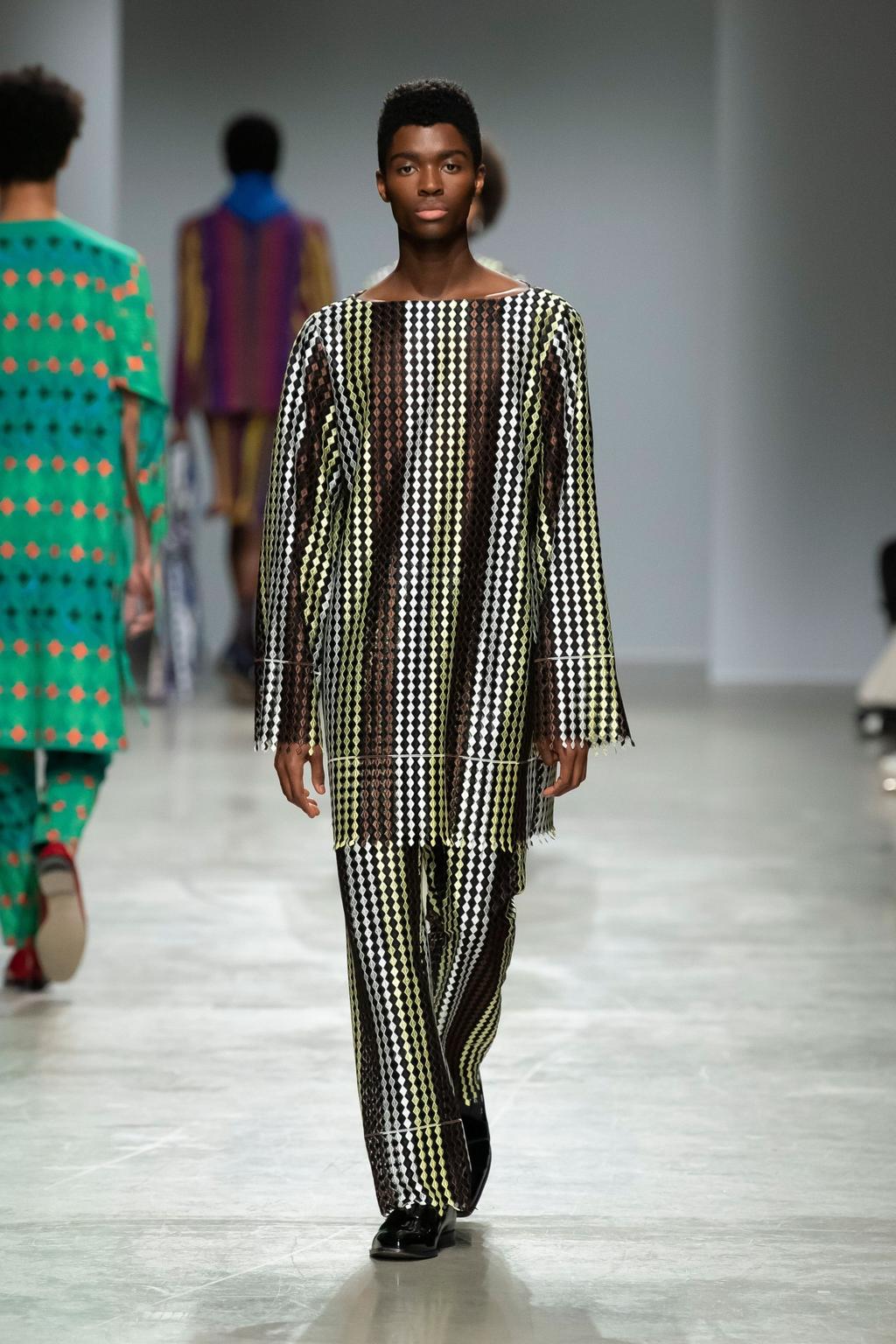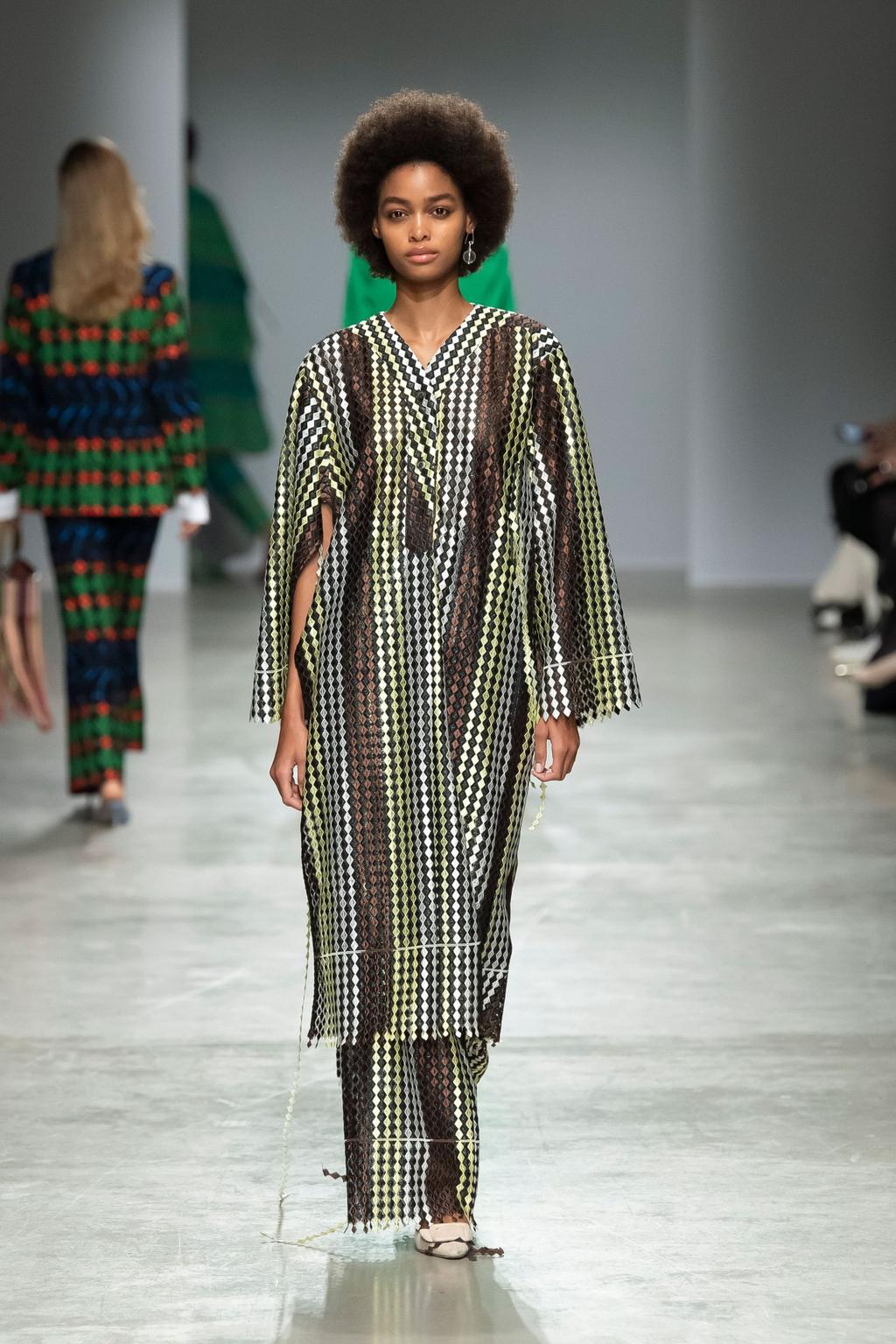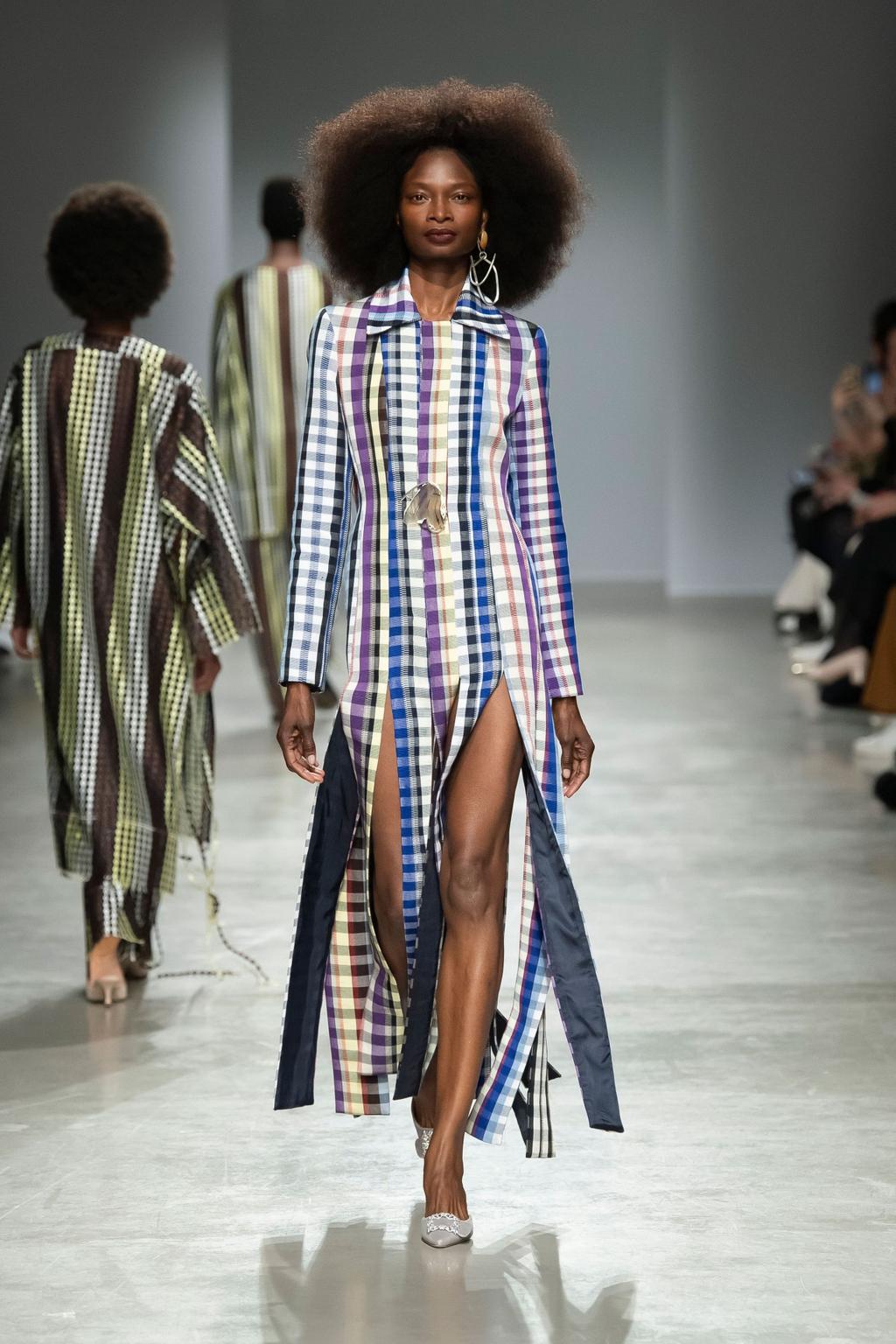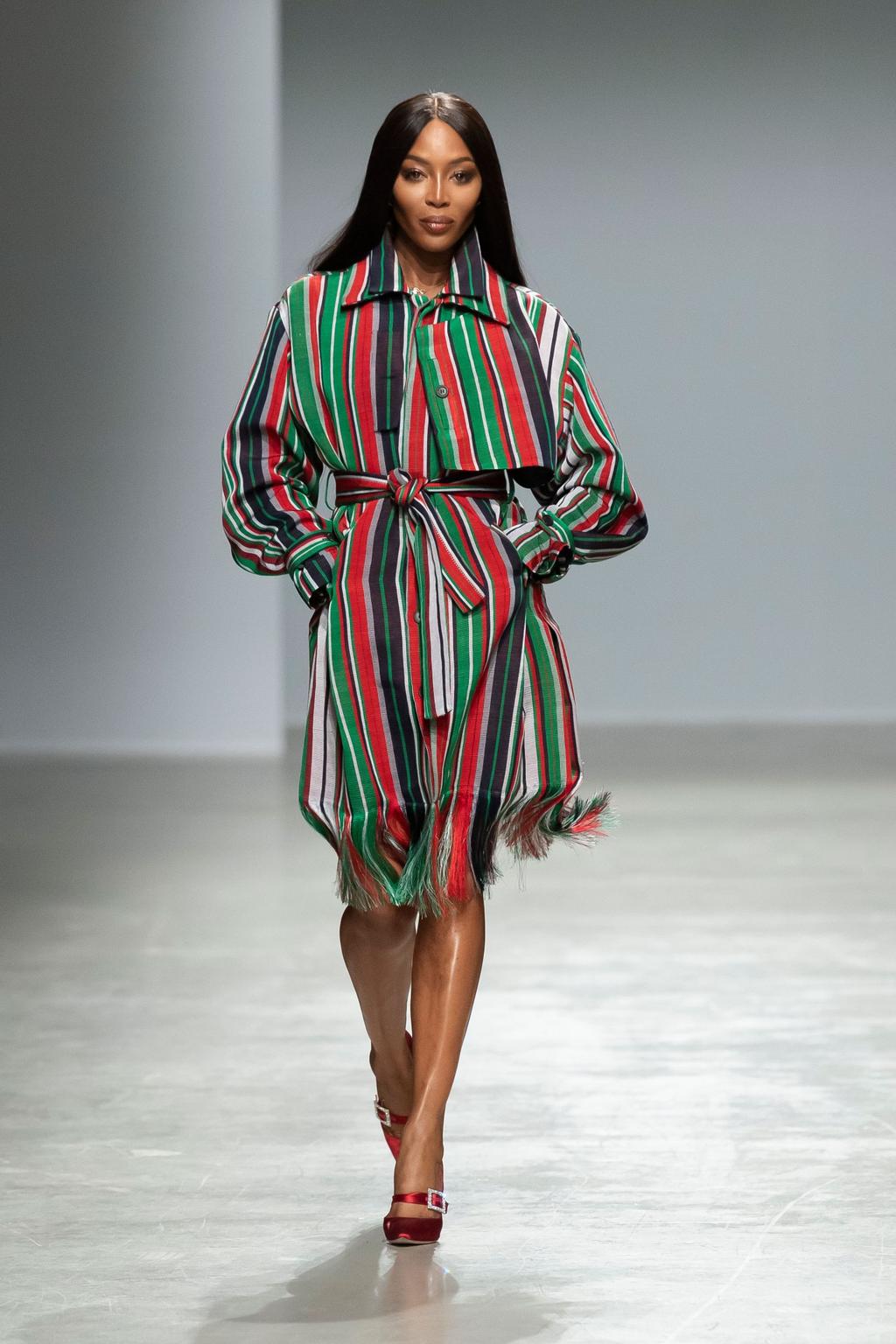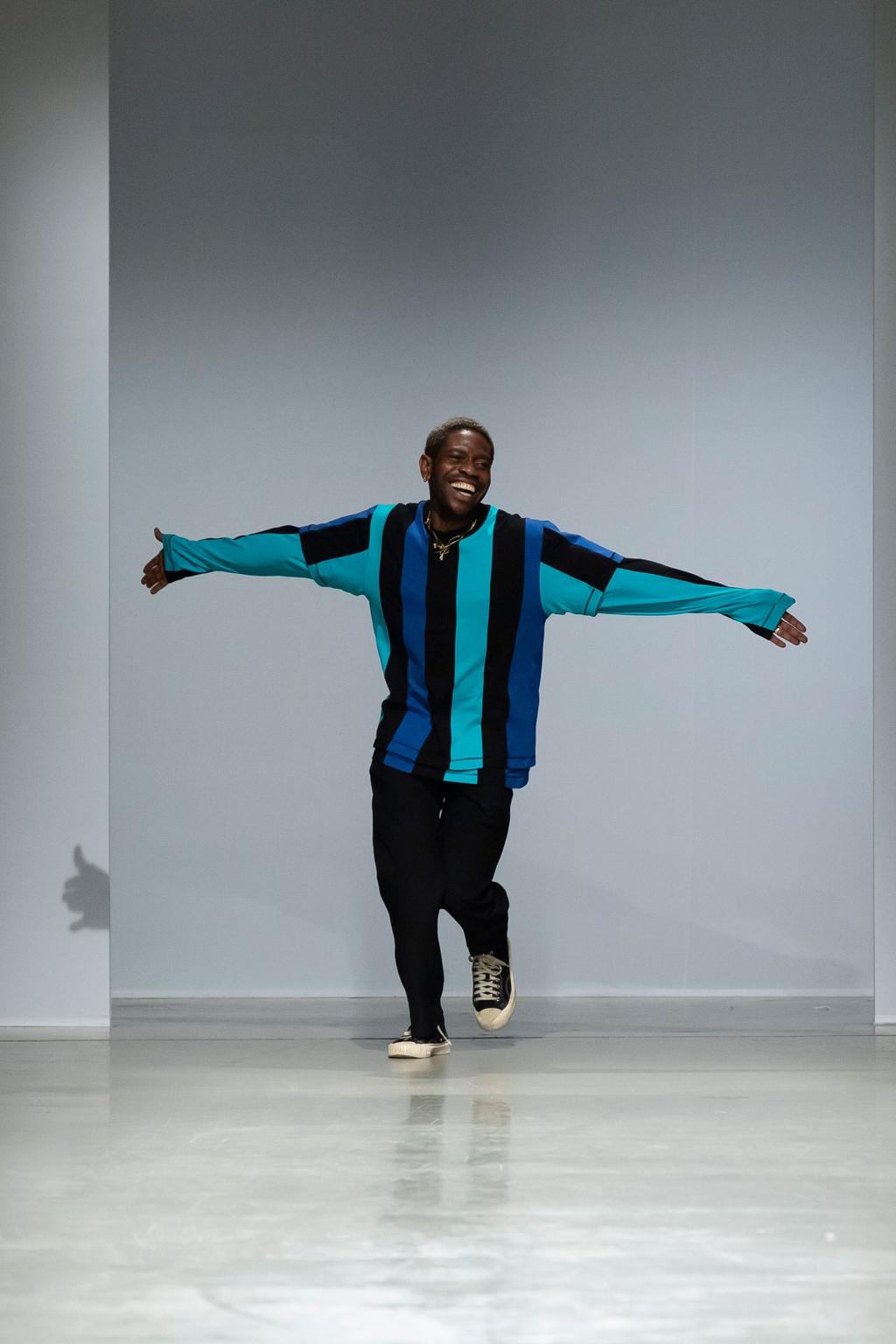 Words by Zara Akpan