Hey guys, so for this weeks post, I am going to discuss affordable hair products which are bomb. Starting a natural hair journey can be extremely expensive, and maintaining one is even more expensive. In order to help you shop wisely, I have put together a list of my favourite products under £11.
1. As I am Coconut CoWash, £7-10.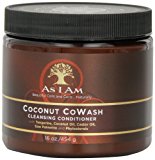 This is a great and affordable co-wash. It is a cleansing conditioner that has a great consistency which helps to detangle as well removing build up. It contains coconut oil and castor oil which is obviously great for hair. Overall, this leaves hair clean as well as moisturised. Can be found on amazon, or in local hair shops.
2. Vita Coco Coconut Oil, £5.00
This is my favourite brand of coconut oil. It is very affordable for the amount you get and most of all it has an amazing smell. Purchase here.
3.  Giovanni Direct Leave in, £5-7

This is a great affordable leave in. It's infused with rosemary and aloe vera which gives it added benefits. It's a great moisturising leave in, which is perfect for detangling and is also great for the LOC method. It has great slip and a little goes a long way which means you could use a bottle for quite a long time. Purchase here.
4.OGX Coconut Conditioner, £6.99
This is a great drug store conditioner, which is not only affordable but also effective. It has great slip for detangling and has the added bonus of good smell. It is also very accessible and can be found almost anywhere.
5. Argan Oil Eco Styler Gel, £2.50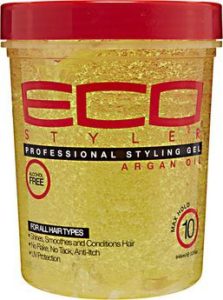 Virtually impossible to talk about affordable products without talking about Eco Styler Gel. It has great hold, and this is especially the case with the argan oil gel. I use this for wash and go's and it is great for defining curls but the only problem is it comes with a lot of buildup and flakes. Asides that, it's multipurpose and affordable nature has made it one of my natural hair staple products.
6. Herbal Essences Hello Hydration, £2.00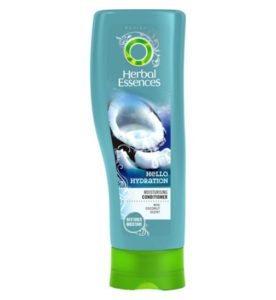 This is another one of my staple products. When I first went natural, I used this for almost every wash simply because it was affordable and it just worked. I definitely recommend this product as it has amazing slip and detangles hair perfectly. It could also be used as a co-wash. It can be found everywhere from drugstores to supermarkets.
7. Shea Moisture Coconut and Hibiscus Curl Enhancing Smoothie, £10.99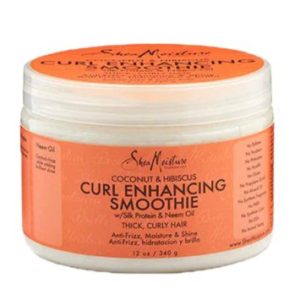 This is a great styling product and potentially one of my favourites for twist outs. It keeps hair moisturised when styling and is great for defining curls for looser textured naturals.  It is also a very durable product as a little goes a long way, hence it can last for several washes. It also has the added bonus of a great smell! It can be found at superdrug or local hair shops.
8. Braggs Apple Cider Vinegar, £7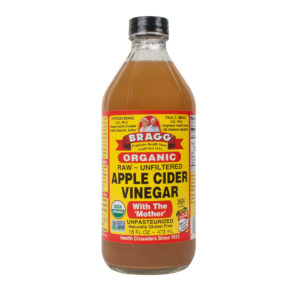 ACV is a great product for clarifying hair to remove build up. It is very important to clarify every 4-6 weeks as it is a great way to ensure the hair is stopped of any potential buildup. ACV is a great home remedy to achieving this and fortunately it is more affordable than most clarifying shampoos, so this is definitely a great buy. Purchase here.
9. Sunny Isle Jamaican Black Castor Oil, £8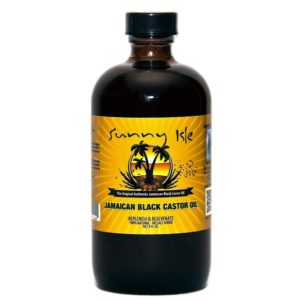 Jamaican Black Castor Oil has several benefits and its affordability makes it all the more attractive. Not only does it promote growth it also protects hair from damage and also keeps hair shiny and healthy. It is also great for restoring edges and also great for restoring damaged hair. The benefits of JBCO is endless but it is obvious that this is a must have staple product. Purchase here. 
10. ORS Hair Mayonnaise, £5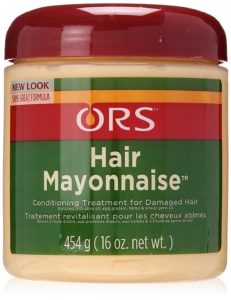 This is a great deep conditioner and for the price as well as the size it is a great steal. I love this product mostly because it also acts as a mild protein treatment. So it not only softens my hair, it also strengthens it and this is vital in preventing breakage and promoting growth. Purchase here
**
I hope this helps with people who are looking for cheaper alternatives. Also, some people assume that cheaper products are less effective than those which are relatively more expensive, this is a false assumption. Many products are expensive not because of their content but due to the brand, so beware.  Some £2 are just as great as £20 products, so do not think you need to bankrupt yourself to purchase natural hair products! I hope this helps and see you next week.
Tobi xxx